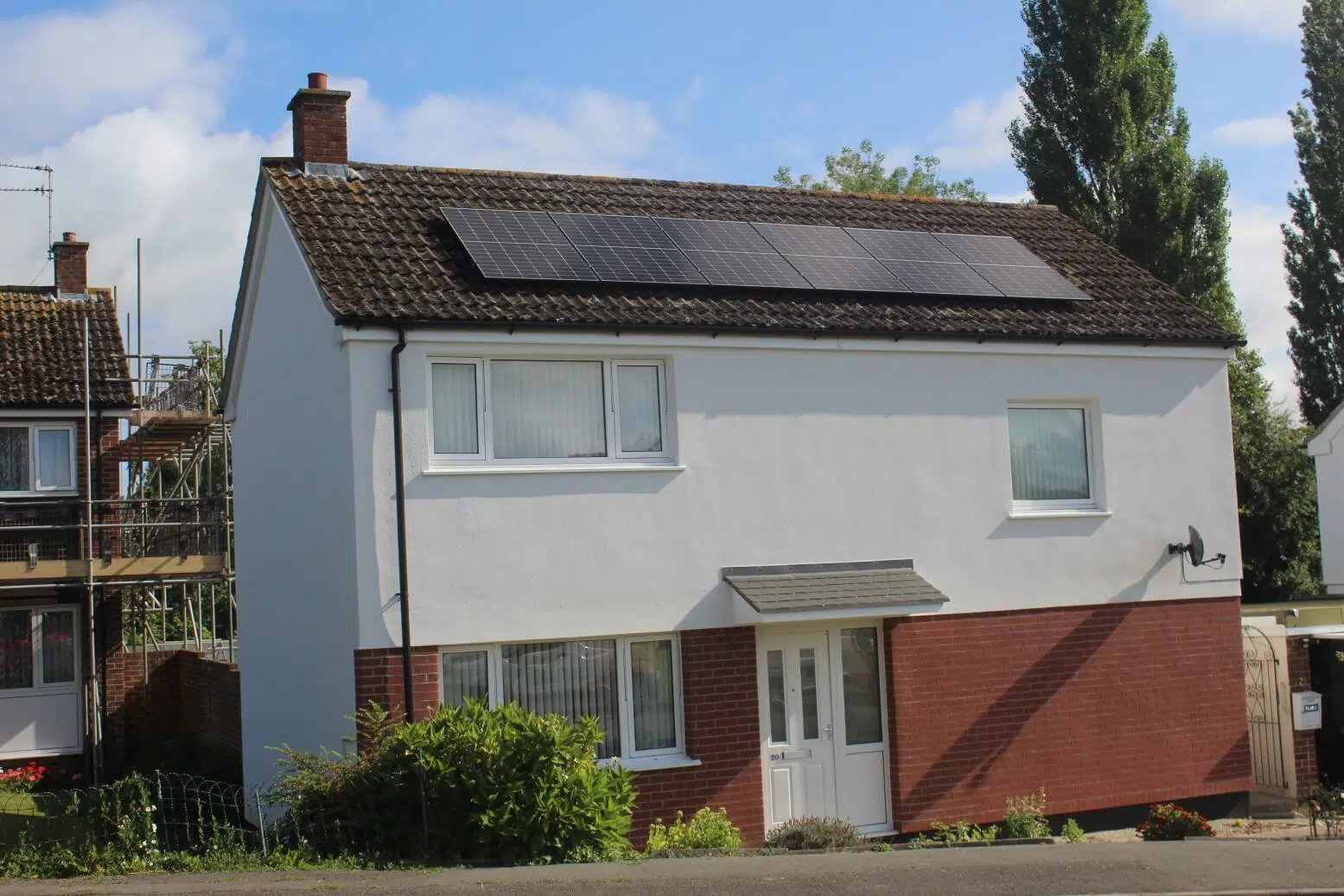 External Wall Insulation
Adding external wall insulation to your home will dramatically reduce the heat loss from your property and reduce your energy bills. An added benefit is that the insulation is finished in a layer of render, pebble-dash, cladding or brick slips giving your home a fresh, new exterior look.
You can expect to save around £410* per year on your energy bill (based on a gas-heated semi-detached home) rising to £710* per year (based on a gas-heated detached home) after externally insulating your home.
Save up to £710 per year*
Maintain a comfy temperature
Carbon savings of up to 1500kg CO2/year*
Improve occupant well-being
Enhance your home's appearance
Increase weather-proofing
Reduce heat loss
External wall insulation is suitable for homes constructed from solid walls (as opposed to cavity walls) where there are no restrictions such as listed building or conservation area status.
Uninsulated solid walls allow around one third of the warmth in your house to escape, so your heating system has to work really hard to keep your home warm. That means higher heating bills.
External wall insulation gallery
This 1930s detached home was treated with external wall insulation in early 2023, providing the occupants with a significant improvement to their home's comfort levels, a reduction to their heating bills and a modernised home exterior.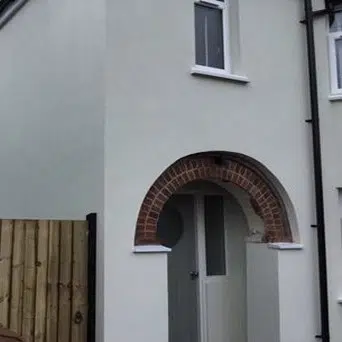 As an accredited installer, we have access to various pots of funding that can make insulation FREE or very low-cost for you. The funding comes from places such as energy companies, local authorities and government.
We'll check what you're entitled to when you contact us.
We'll ask a few questions over the phone and then book you a FREE home visit at a time to suit you. We'll assess your home's suitability for external wall insulation, take you through all the options and discuss cost with you.
Getting external wall insulation
Get in touch with us, even if you're unsure of your wall type, and we'll advise over the phone or by email. Then we'll book you a FREE home visit for a Home Surveyor to come and take a look at your property and confirm suitability, do a few checks and take some measurements.
The insulation will be fitted shortly after by one of our friendly technician crews.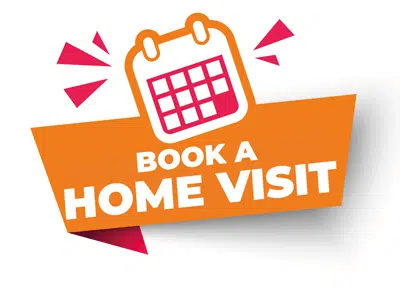 We aim to get back to you by the next working day
Identifying your wall type
Homes built with solid walls are most suited to external wall insulation, because there is no cavity that can be filled with cavity wall insulation
Look at the the brick pattern of your property to help you determine whether you have solid walls or cavity walls.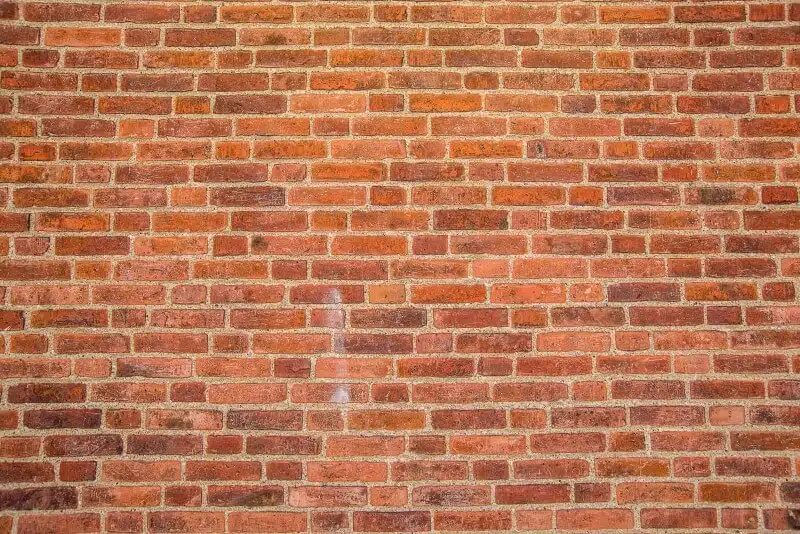 Solid wall
The bricks will have an alternating pattern so that some bricks are laid lengthways and some bricks are laid widthways, showing the smaller ends.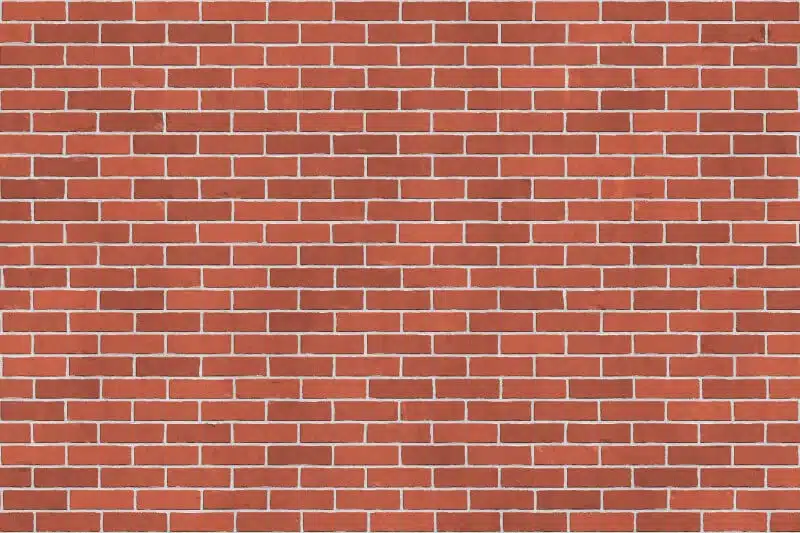 Cavity wall
The bricks will have an even pattern with all the bricks laid lengthways.
Energy efficient and beautiful
External wall insulation can be particularly beneficial when the exterior of your home could benefit from a makeover as the finished look of external wall insulation can be done to suit your tastes. There are many colours and textures to choose from which our team will expertly install for you.
After having external wall insulation fitted, you'll have a home that is energy efficient, less expensive to heat and has great kerb appeal.
External wall insulation considerations
All of the work for external wall insulation happens outside of the property so there isn't too much disturbance for you. The application of insulation to the exterior also improves weather-proofing and sound resistance, plus cracks and gaps in brickwork will be covered which will eliminate draughts.
Some properties may need planning permission but we will advise fully on this.
The alternative to external wall insulation
There is another option if external wall insulation isn't right for you: internal wall insulation.
This is a method of insulating solid walls from the inside, rather than the outside.
---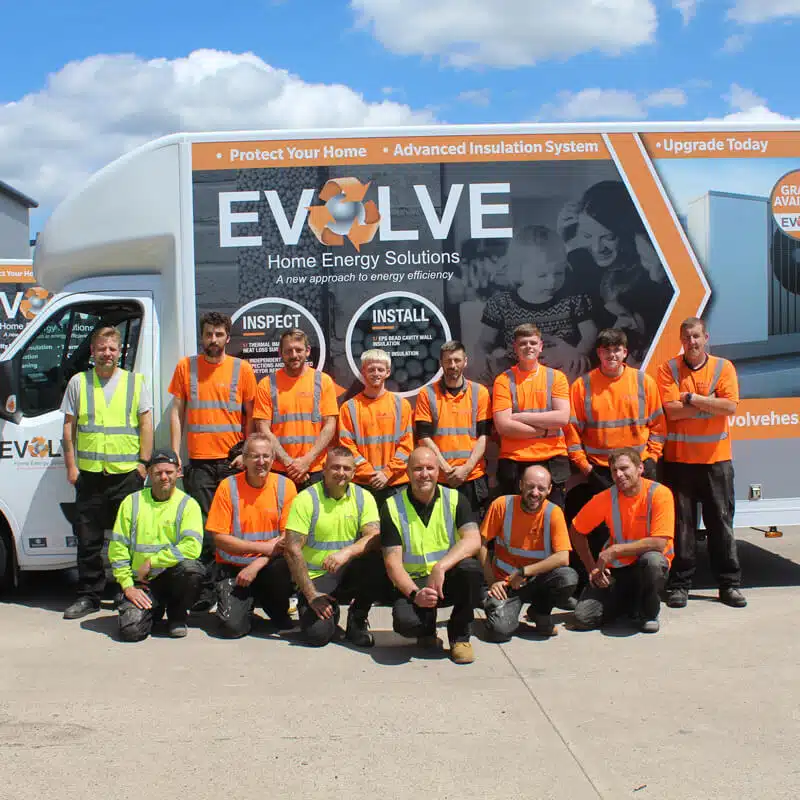 Why choose Evolve?
We're great at what we do and our team has over 450 years' experience between us so we know how to do an excellent job. We only use the best materials and all our surveyors and engineers are highly trained and take pride in their work.
450 years of combined experience
Over 15,000 homes decarbonised since 2015
A further 80 homes decarbonised every week
3,000 cavity extractions project managed
Would like to totally recommend Evolve Home Energy Solutions from survey to install they handled everything efficiently and effectively… If you're looking to improve your home insulation definitely give Evolve a call. Thank you.
Jay Davis
External Wall Insulation FAQs
External wall insulation is a highly efficient material that is attached to the exterior walls of a home, dramatically reducing heat loss through the walls. External wall insulation has the added feature of giving a property a new look as it can be finished in a range of attractive finishes.
External wall insulation will save you money on heating bills and is an excellent option when the home is constructed from solid wall and there is no cavity to fill with insulation. Plus your home gets a makeover in the process.
Around five to seven days is a good guide, but it really depends on the size of the home. We'll advise during our home visit.
Your property's walls need to be free of obstructions such as hanging baskets and climbing plants. Anything that can be removed should be taken down and then put back after the work is complete. Our team may be able to do this for you. We will endeavor to work around plants and shrubs as much as possible. We will discuss this all with you during the home visit and let you know what you need to do, and what we can take care of for you.
The Energy Saving Trust estimates up to £710* per year can be saved on heating bills on a detached home.
External wall insulation can be costly but the benefits of lower heating bills, a more energy efficient home and a new and improved exterior look are significant. The exact cost depends on lots of factors, including property size and the decorative finish you choose. Our Home Energy Surveyor will give you a full quote once the home visit has been completed.