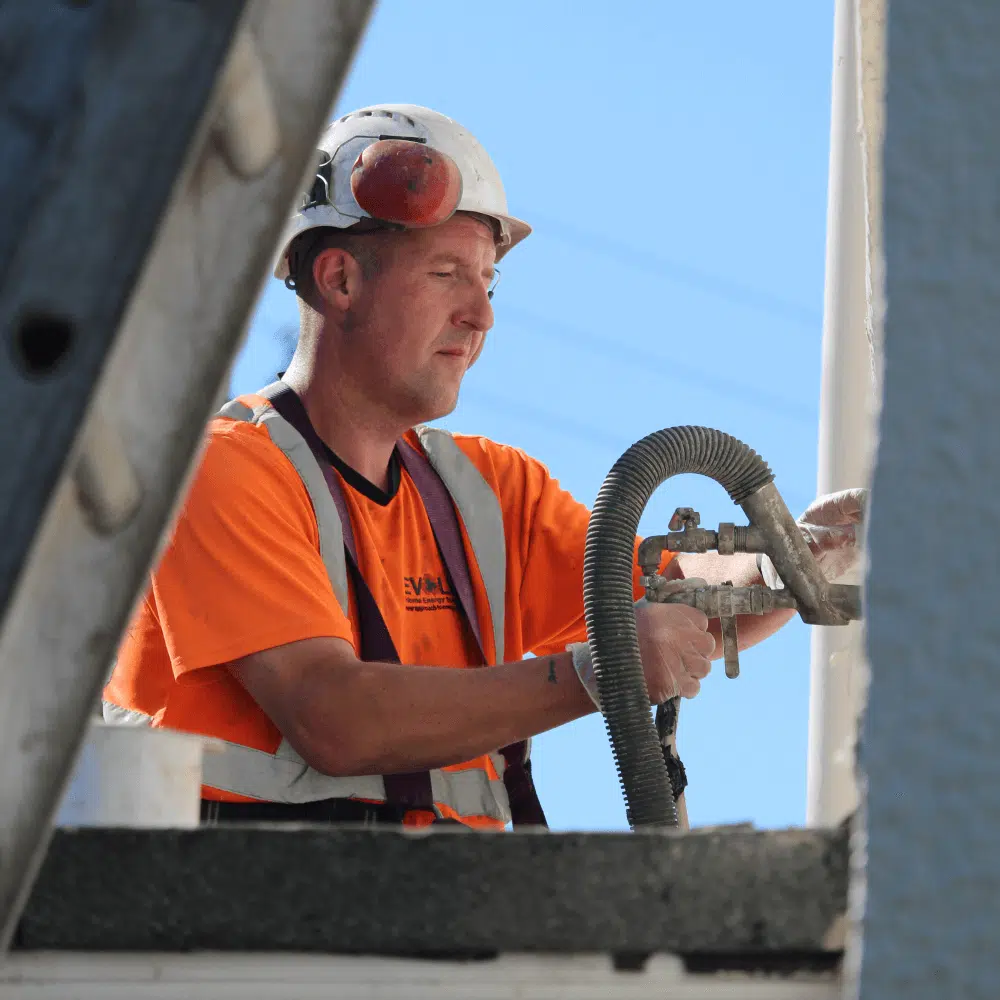 Party Wall Insulation
Around 28% * of UK housing – approximately 5 million homes – could benefit from party wall insulation.
We can insulate your party wall quickly and easily using our very own, special 'Climabead Party Wall Insulation System', developed by our sister company, EvoBead.
Insulating the party wall reduces noise between houses, keeps your home warmer and saves money on your energy bills.
Maintain a comfy temperature
Carbon savings of up to 1100kg CO2/year*
Improve occupant well-being
Prevent heat transfer between neighbouring homes
If you live in a semi-detached or terraced property built before 1990, it's likely that your party wall (the dividing wall between your property and your neighbours) has a cavity. Insulating the cavity (or 'gap') will stop cold air moving up and down resulting in heat loss.
Even if your home's exterior cavity walls have been insulated, it is likely that the party wall was not insulated at the same time. It is only in recent years that the importance of insulating the party wall has been recognised and the technique to do so has been developed (by our sister company, EvoBead).
WATCH: our handy guide
As an accredited installer, we have access to various pots of funding that can make insulation FREE or very low-cost for you. The funding comes from places such as energy companies, local authorities, and housing associations.
We'll check what you're entitled to when you contact us.
There's no need to know if your property's party wall is suitable for insulation before you contact us, we can check that during a home visit, or sometimes by asking a few simple questions over the phone.
Get in touch to start the ball rolling.
Getting party wall insulation
Get in touch with us and then we'll book you a FREE home visit for a Home Surveyor to come and take a look at your property and confirm suitability, do a few check and take some measurements.
The insulation will be fitted shortly after by one of our friendly technician crews.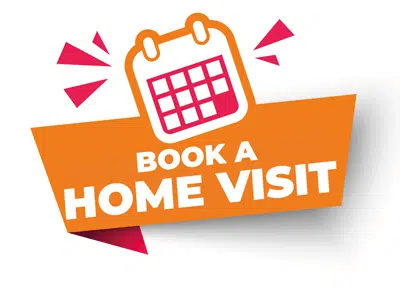 We aim to get back to you by the next working day
Exclusive technology from our sister company
The technique and technology to insulate party walls was developed by our sister company, EvoBead, and we have exclusive rights to use it. EvoBead's 'Climabead Party Wall Insulation System' has approved 'innovation' status within the Energy Company Obligation.
We really are the experts at party wall insulation in the UK.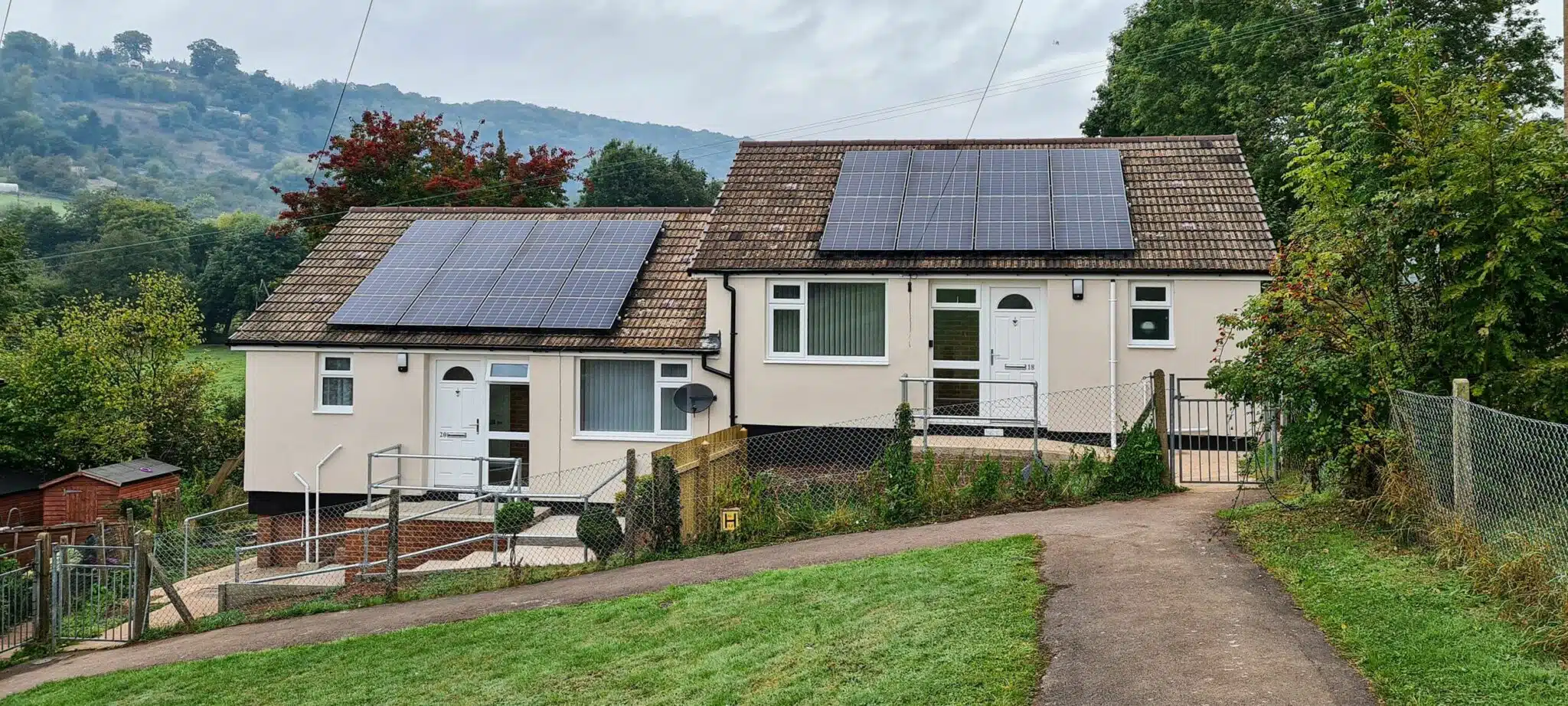 79 homes get party wall insulation and reap the benefits
During October and November 2020, our team of installers, fitted 79 Gloucestershire properties belonging to Two Rivers Housing with party wall insulation.
The outcome for both the occupants and the housing association was fantastic. It is estimated that the lifetime energy bill savings per property are £1,250, saving occupants a significant amount on their heating bill each year.
Plus, the homes are reported to feel warmer too. For Two Rivers Housing, their properties' SAP ratings were improved, up to a 5 point increase in some cases. Thirty-one of the properties' SAP ratings were uplifted enough to move them from an E rating to a D rating.
Mrs Lyons from 2 All Saints Road, a semi-detached bungalow with gas boiler, said:
I found the surveyor and the workmen to be very acceptable, they gave me no problems were nice and friendly and went out of their way to keep the disruption to a minimum. The property feels warmer since the work was done and the noise from my neighbours has slightly reduced too. Overall I am very happy.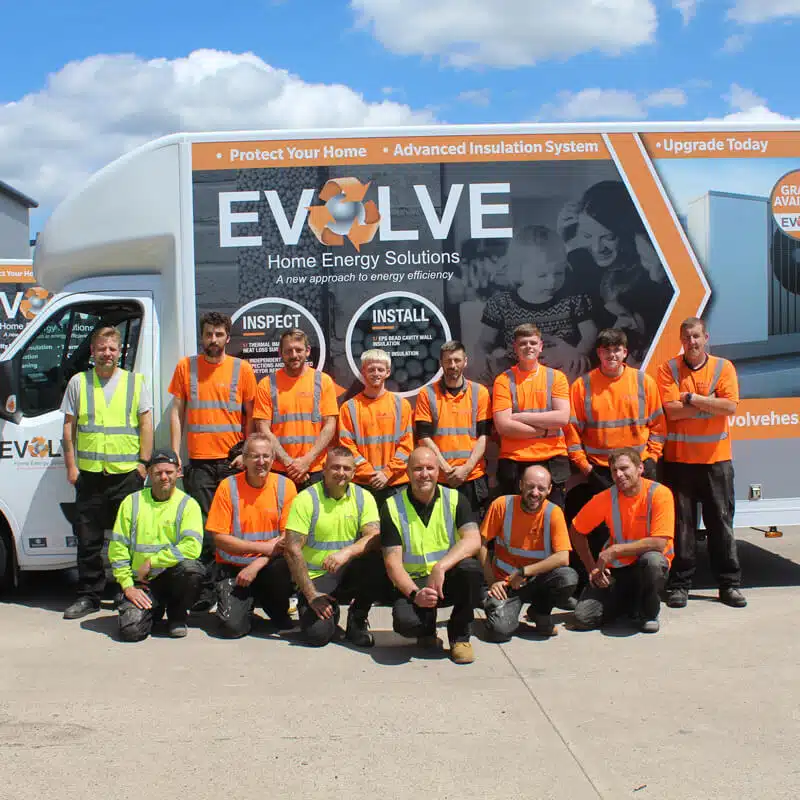 Why choose Evolve?
We're great at what we do and our team has over 450 years' experience between us so we know how to do an excellent job. We only use the best materials and all our surveyors and engineers are highly trained and take pride in their work.
450 years of combined experience
Over 15,000 homes decarbonised since 2015
A further 80 homes decarbonised every week
3,000 cavity extractions project managed
I was expecting some mess but they did an amazing job of cleaning all areas and were very friendly and professional. More than happy with the work…. Thank you guys
Jackie Houslop
Party Wall Insulation FAQs
Party wall insulation is when the air gap between the adjoining walls of two semi-deatched homes is filled with insulation.
Insulating the cavity (or 'gap') between adjoining homes will stop cold air moving up and down resulting in heat loss.
Typically, just a couple of hours.