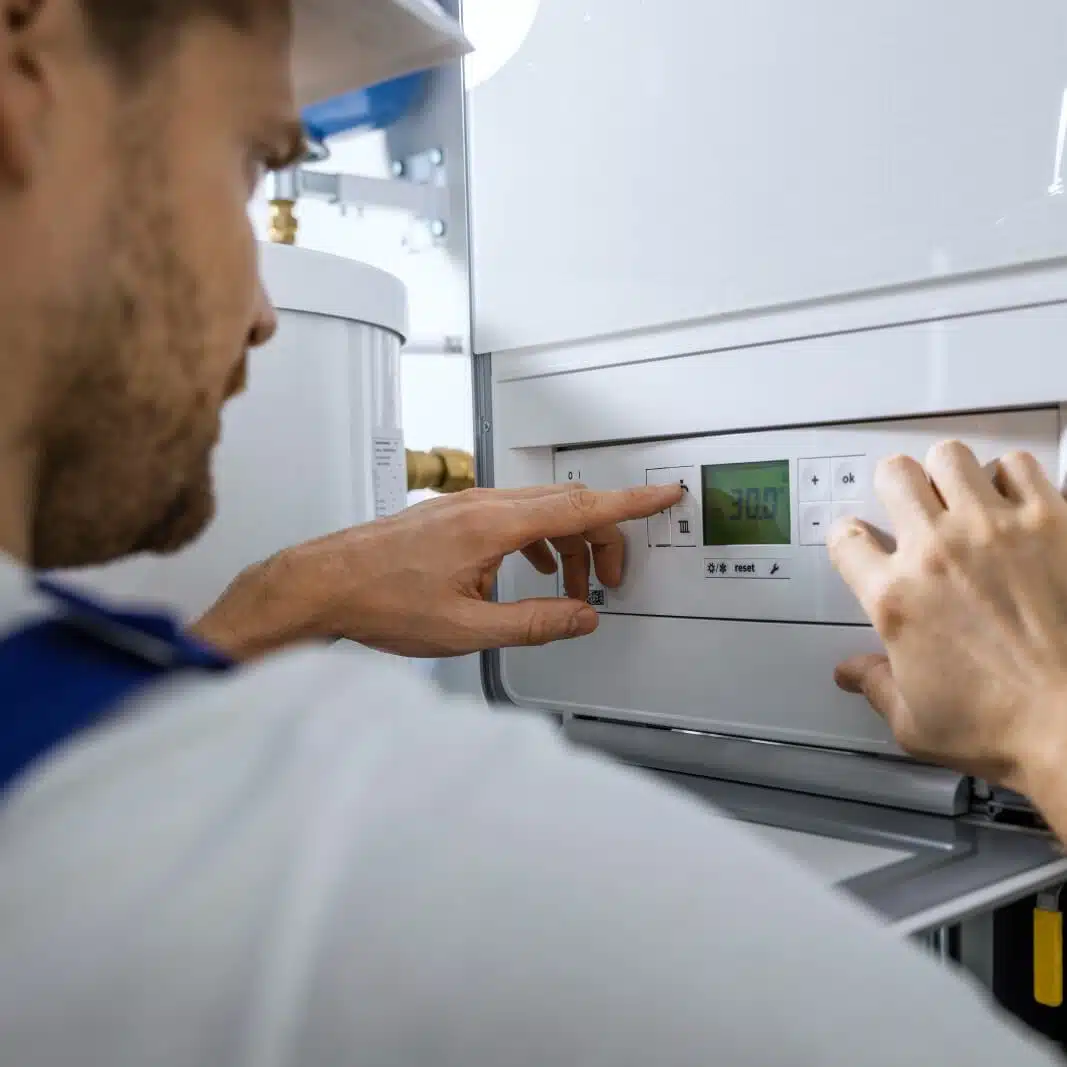 Replacement Boiler
A high-performing, A-rated, condensing boiler can make all the difference to your home, making it warm, cosy and inviting. An efficient boiler, correctly sized radiators and programmable controls mean that you can optimise your heating efficiency as well as control your home's warmth to match your daily life.
Over half of the money an average UK household spends on fuel bills goes to provide heating and hot water, so an energy efficient boiler can make a huge difference to your out-goings.
Professionally installed by Evolve, our replacement boilers can save up to £630* per year for a detached property and up to £415* for a semi-detached.
Save up to £630 per year*
Maintain a comfy temperature
Improve occupant well-being
Fitted by Gas Safe and OFTEC engineers
As an accredited installer, we have access to various pots of funding that can make a replacement boiler FREE or low-cost for you. The funding comes from places such as energy companies, local authorities and government.
We'll check what you're entitled to when you contact us.
We'll ask a few questions over the phone and then book you a FREE home visit at a time to suit you with one of our experienced Home Surveyors.
Getting a replacement boiler
Drop us a message or give us a call we'll advise over the phone or by email. Then we'll book you a FREE home visit for a Home Surveyor to come and take a look at your property.
The replacement boiler will be fitted by one of our fully Gas Safe-accredited heating engineers.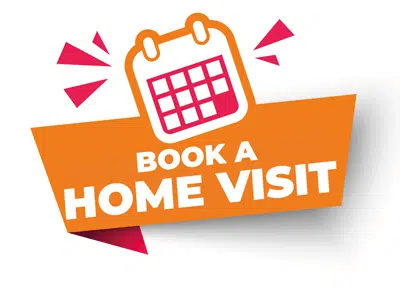 We aim to get back to you by the next working day
Things to consider
There are numerous things to consider when getting a replacement boiler. Luckily, our Evolve Home Surveyors and Heating Engineers have vast experience and many happy customers under their belt and will be able to expertly advise you on all the various options:
Fuel type
Generally speaking if you have a mains gas connection, replacing your existing old boiler with a new condensing gas boiler will give you low running costs and dramatically reduce your energy consumption for heating and hot water.
System type:
Combination Boilers
Suitable for: homes where space is at a premium
A 'combi' boiler heats both the water supply and central heating system via a single, combined unit. This means that there is no separate tank for hot water, saving space in your home, and giving you unlimited hot water on demand.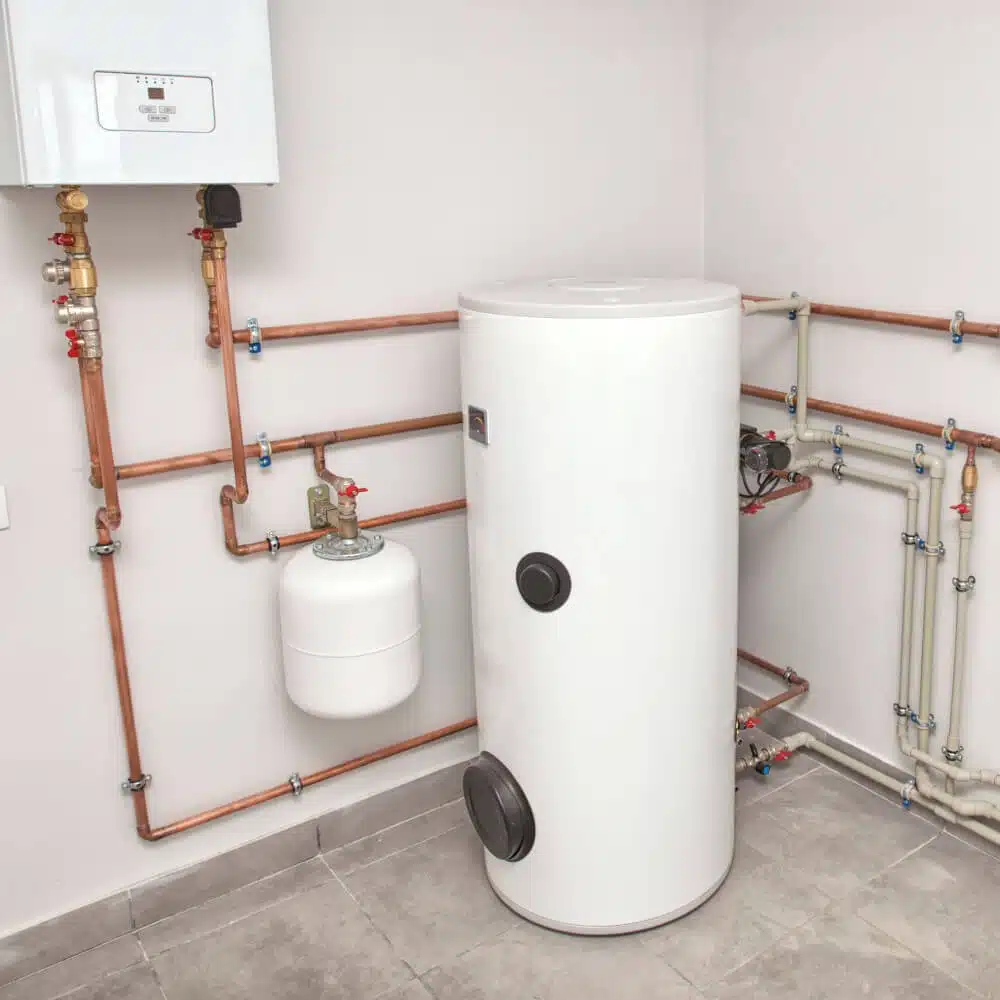 System type:
System Boilers
Suitable for: homes that need hot water in more than one place at the same time e.g more than one bathroom
System boilers – also known as sealed system – require a water cylinder (which usually sits in an airing cupboard), but no water tank, saving you some space. You'll be able to get hot water in more than one place at a time, but the hot water may run out meaning a wait while a new supply is heated.
System type:
Traditional Boilers
Suitable for: homes that use lots of hot water
Also known as regular or conventional, traditional boilers have a cylinder and a tank, meaning you'll need space for both, typically in an airing cupboard and loft. The hot water fl ow rate tends to be high as hot water is stored within the tank ready for use. Often most suitable for older homes where a traditional system is already in situ.
New legislation 2035
In 2035, fitting gas boilers (even condensing, A-rated ones) into new-build homes will be banned, as part of the UK government's drive towards a net-zero future. That means all new homes built in the UK from 2035 onwards must have an alternative heating solution such as a heat pump. There is currently no confirmed/planned legislation about gas boilers in existing homes, but we expect there to be restrictions of some type on that in the future too.
If you're thinking of changing your boiler, now is a great time because you'll be guaranteed efficient, low carbon heating for many years to come, and you won't need to worry about switching to a heat pump, if you'd prefer not to.
---
Best quality,
guaranteed
We install Worcester Bosch boilers as standard, but we do sometimes specify Ideal Boilers, depending on customer requirement or available funding.
During our home visit we'll discuss the options with you and help you decide on the best for you.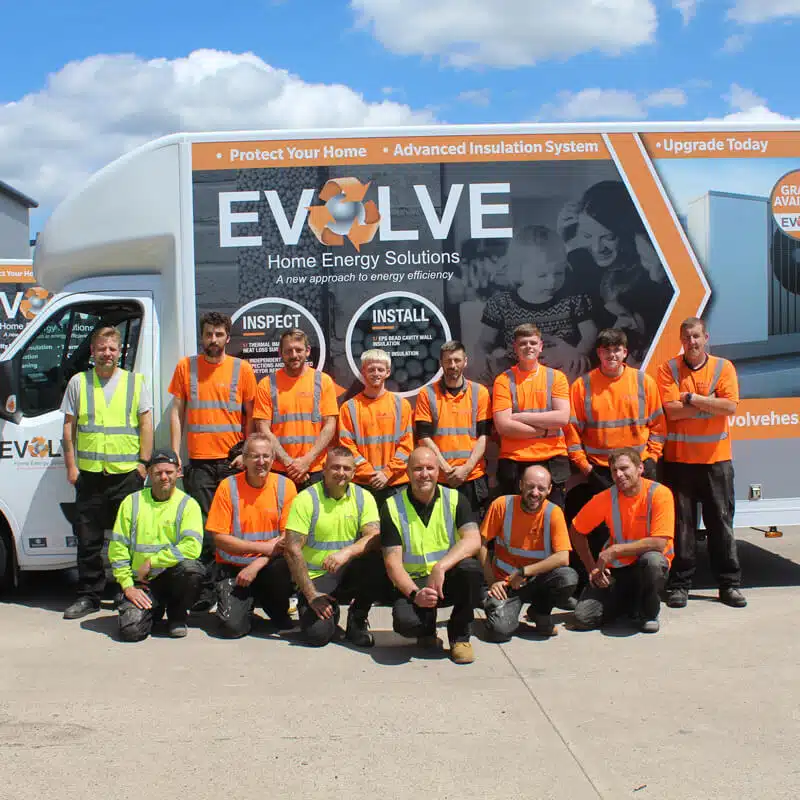 Why choose Evolve?
We're great at what we do and our team has over 450 years' experience between us so we know how to do an excellent job. We only use the best materials and all our surveyors and engineers are highly trained and take pride in their work.
450 years of combined experience
Over 15,000 homes decarbonised since 2015
A further 80 homes decarbonised every week
Evolve insulated my wall and fitted a new boiler. All was done in a friendly, professional, proactive and reactive manner, on date and time. Highly recommended.
Michael Armstrong
Boiler Replacement FAQs
A boiler replacement is the safe removal of your old boiler and the safe installation of a new boiler.
Boilers have a life of around 10 – 15 years, depending on the type and the demand on it. After this point, old boilers become inefficient, costly to run and replacement parts may be unavailable, leaving you vulnerable to an emergency breakdown that cannot be fixed quickly or easily.
It's usually done and dusted in one day. Occasionally it may take longer but we'd explain that to you during our home visit.
We ask that the space around your boiler is cleared so our technician can work safely. Also please ensure a nice, clear route from your front door to the boiler. Our team will always work as cleanly as possible, laying dust sheets if needed and tidying up after themselves.
The Energy Saving Trust suggests that up to £630 per year* can be saved when switching from an inefficient boiler to a new A-rated efficient one, in a detached property.
Typically we installed Worcester Bosch boilers, and sometimes Ideal Boilers.
The cost varies depending on the spec of the boiler you need and any associated works that may need doing such a new pipe work. Plus, you may be entitled to some funding towards the cost. Our Home Energy Surveyor will advise during your home visit.