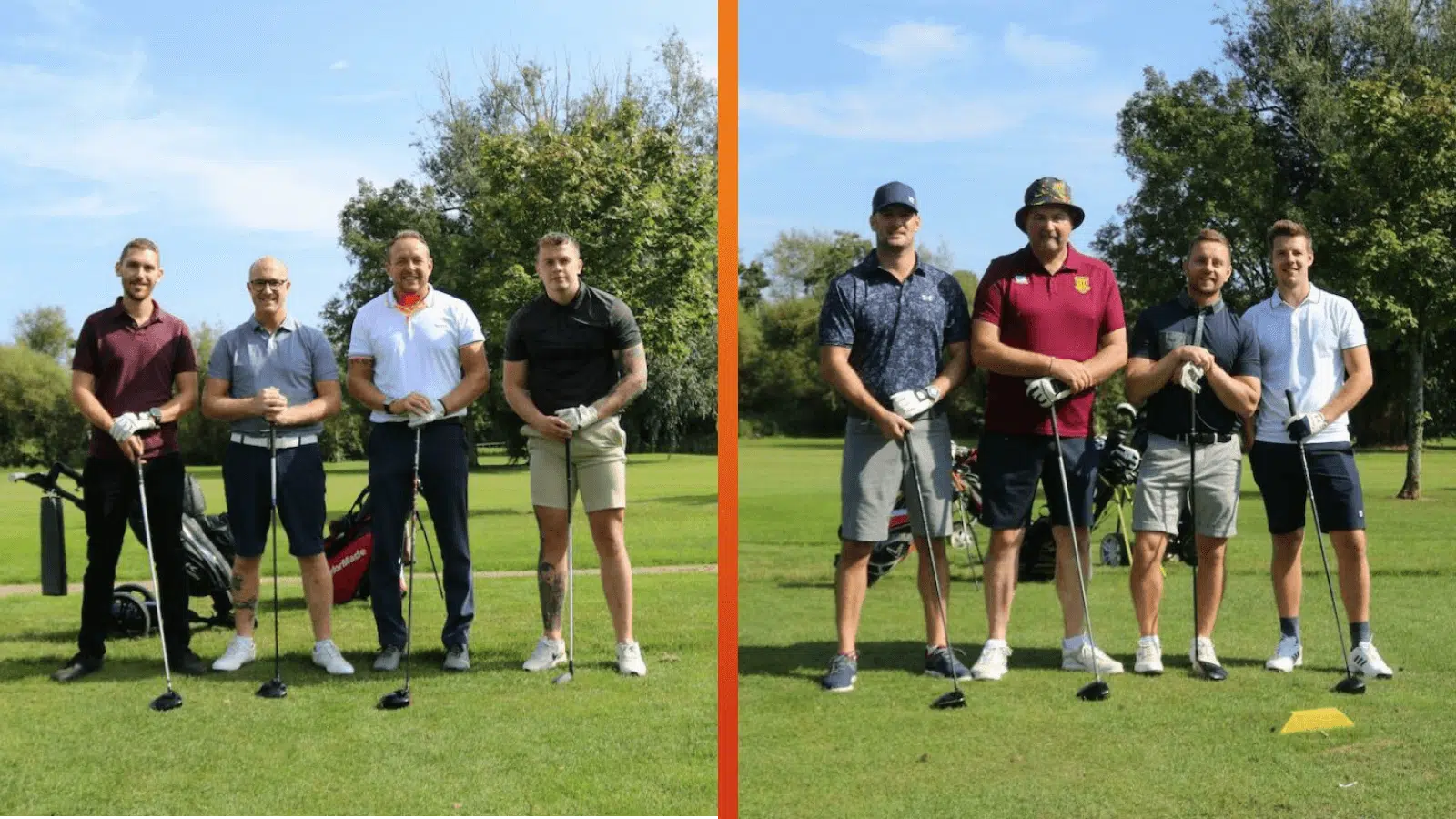 Evolve is 'tee-rific' on the golf course
It was a successful day out for some of the Evolve team this week, thanks to an Evolve win at Merlin Home's Annual Golf Day.
Representing Evolve in two teams were (above, left to right): Lewis Trigg, Neil Matthews, Gary Randle and Andrew Simpson in the first team and Simon McCutcheon, Mike Kelly, Matthew Griffiths and Alex Smith in the second team. Team two, captained by Mike Kelly was delighted to finish in first place of the competition's 21 teams.
The day was organised in aid of Merlin Homes' two great causes, Jump2Fund and their Resident Support Fund. Twenty-one teams from across the industry took part at
The day's activities included 18 holes of golf and a prize raffle and in total a fantastic £6,500 was raised.
Mike Kelly, Operations and Commercial Director at Evolve said: "We didn't need asking twice to support to our partner Merlin Homes in their fundraising efforts. It was great to spend the day with many like-minded industry professionals who are also striving to alleviate fuel poverty and provide affordable homes. Plus, it was great to get a win!"
Fiona Williams from Merlin Homes said: "We can't thank everyone enough; it was a great day with a fantastic atmosphere, and we can't wait to do it again next year. A huge congratulations to the winning team Evolve. We heard you were 'Tee-rific'!"
More information
You can view more photos from the day on Merlin Home's website: https://www.melinhomes.co.uk/news/tee-rific-charity-golf-day